Enrique S. Camarena Educational Foundation
The mission of the Enrique "Kiki" S. Camarena Educational Foundation is to eradicate drug abuse in our nation's youth and to honor fallen and injured heroes in the fight against illegal drugs. The Foundation accomplishes its mission through three drug abuse awareness programs: placement of memorial Camarena busts, scholarships for deserving high school seniors, and participation in the Red Ribbon Campaign. We believe youth achieve their highest potential for success in life when drug free.
The Foundation hopes, by reintroducing Kiki's tragic death through placing representative bronze busts of Enrique Camarena in public schools and buildings, to capture the essence and legacy of the DEA Agent. We hope to rekindle the public awareness and indignation that was aroused in all of our fellow citizens in the months and years after that eventful day in February of 1985.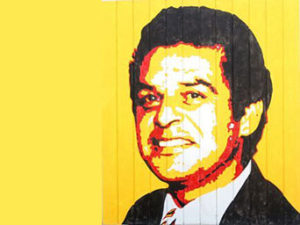 The Foundation works to accomplish its mission as an all-volunteer, 501(c)(3) nonprofit, public benefit corporation administered by a group of dedicated members. The Foundation relies solely upon public support and donations to achieve its mission.
Empire State Building during Red Ribbon Week
FEATURES
Reasons to Work With Us Today
Latest News
What's New In Our Comunity
GET IN TOUCH WITH US
We'd love to hear from you!